Cruise Ships for sale

Please click on pictures to see full descriptions.

We have many more on file, please enquire for details.

190m Classic Cruise Ship

Modern interior, floatel use

382 cabins, 4 star

Location: Thailand

Price: was sold for scrap!

210m Cruise Ferry

1011 Pax 116 trailers, 

Price: €65 mil

Location: Italy 

90m Polar Cruise Ship

115 pax in cabins

Blt.in Poland 1989

Price: sister avaiable!

Location: Russia

SS United States 

Last chance before scrap yard! Offers of $15 mil please to save this piece of history!

65m River Cruise Ships

Volga River, several units

Location: Russia

Price: from $450,000

55m ICE class Cruise Ship 

ex.Norwegian Mail Ship

Location: Greece

Price: €1.3 mil. ONO

73m Tropical Cruiser

ideal for reef areas

130 Pax, Price: try $5.5 mil

Location: Pacific

120m Luxury Cruise Ship

Fully refurbished in 2014

280pax,

Vessel lost in Beirut explosion

131m Cruise Ship

400 Pax, 5 Star, Price: try $48 mil

Blt. 1992 Finland, 

Casino, Karaoke, luxurious!

SOLAS 2010

Location: China

164m Cruise Ship

Blt.1992, 960Pax 

Location: East Med

Price: SOLD

90m Small Cruise Ship

120 pax, blt 1990, SOLAS

laid up, South America

Price: SOLD

116m Casino Cruiser

400 Pax 

Full SOLAS (needs work)

Price: SOLD

Location: Thailand

190m Cruise Ship

1750pax, new class!

Price: SOLD

Location: Alang, broken up

45m Cruise Catamaran

Blt.2009, 66 pax

Price: SOLD

Location: New Zealand

Luxury Cruise Ships

We can arrange for competitive new building of cruise ships to any design. Please email your requirements!

36m Luxury Cruise Cat

18 Pax, €3.5mil

Elegant interior, refurbished

Location: South Pacific

160m Cruise Ship

1400 Pax in 480 cabins

ex Louis cruises

Price: try offers

Location: cruising Med this summer

Modern Cruise Ship

Location: Greece

ex.Royal Caribbean

Price: try $50 mil

180m Modern Cruise Ship

1300 Passengers, 4 Star

Blt.2001

Price: try $45 mil

​Location: China

43m Luxury Dive Cruiser 

28 passengers

Blt.2010

Price: try € 2.3 mil

Dive compressors & tanks

153m Classic 60ies Cruise Liner

465 pax, 

large cabins, good for floatel also!

Location: Portugal

Price: SOLD

167m Cruise Ship

600pax, Price: try now $8.5 mil

Good for Casino operation!

Location: China

160m Classic Cruise Liner

Blt.1948, converted 1993 

556 pax, Price: €7.5 mil

Luxurious interior

Location: Netherlands

92m Classic Cruise Ship

Blt.1953, rebuilt 2005

350 pax

Price: €3.5 mil

Location: Sweden

​Unique Designs

We are specialists for 

conversions of explorer type

cruise ships and yachts

Contact us for details!

157m Cruise Ship

refurbished in 2012, laid up

470 pax in 235 cabins

SOLAS 2010, Ice Class

Price: try Euro 3 million

72m Polar Cruiser

Proven design

Polar Code, DNV class

Price: SOLD

The QE 2 is still at Dubai

Now as Hotel!

Luxury CruiseShip

670 pax + 353 crew

Built in 1999, BV Class

Price: USD 100 mil

Very nice vessel!

Day/Night/Cruise Ferries

Please enquire about all types of ferries. Car & Truck carriers, HSC, Day pax vessels. We have a large portfolio and off market units also

103m Modern Cruise Vessel

62 cabins for 120 guests

Blt 1989

Price: SOLD

Location: SEA

157m Casino Cruise Ship

refurbished 2011, 750 pax

Price: POA

Location: Hong Kong

116m Classic Cruiser

300pax, 130 crew

reconstructed in 2000

Price: sold for scrap

163m Cruise Ship

refurbished 2016

1000pax, 405 cabins

Location: Mediterranean

Price: €12 mil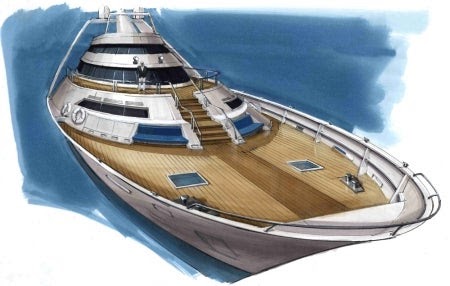 a website owned by

Wissmann & Associates LLC (DE)

2442 NW Market Street #14

Seattle, WA 98107

United States of America

or call Capt.Thomas for more info:

+1 (206) 531-7098


110m River Cruise Ship

blt 1991 modernised

170 pax

Location: Danube

Price: Euro 2.7 mil

Classic Cruise Liners

We still can offer other cruise ships that are not on this site or not officially for sale. Please contact us to discuss your projects with the form below 

103m Classic Cruise Ship

300pax, refurbished in 2015

Location: Caribbean

Price: SOLD

105m Cargo/Cruise Ship

ex Royal Mail Ship

157 pax, blt 1990

Location: en route Europe

Price: SOLD

215m Cruise Vessel

refurbished 2009

1350pax

Price: SOLD

The secondhand cruise ship market has generally been highlighted by two to three eight- to nine-figure transactions on an annual basis. As the existing cruise fleet grows larger and ages, the secondhand market is expected to grow minimally, as the pool of qualified buyers is limited in scope.

The secondhand market has changed over the past decade as the big cruise companies have consolidated the market, meaning there are fewer customers for their older and less efficient ships.

These vessels are also not equipped with the latest fuel-savings or emissions technologies.

Most vessel sales see ships enter markets the selling party does not generally serve.

Recent examples include the two-night cruise business, or smaller untapped regional markets such as India.

The general rule of thumb has been to expect a 30-year service life for a cruise ship with its original cruise line, but that timeline is now extending as ships continue to generate good income and there are few – if any – buyers around.

Another rule of thumb is a 15 percent residual value at 30 years, although that could change if there are capital-intensive refurbishment projects.

Click here to learn more and download.